REVOLUTIONIZING RECYCLING

BY GIVING NEW LIFE TO POST-CONSUMER PLASTIC
Advanced Recycling is a groundbreaking new technology that transforms plastics into their original building blocks. This recycling allows us to create new plastic products with decreased environmental impact. Plastic waste that would have ended up in a landfill now has a new purpose, reducing our carbon footprint and conserving resources.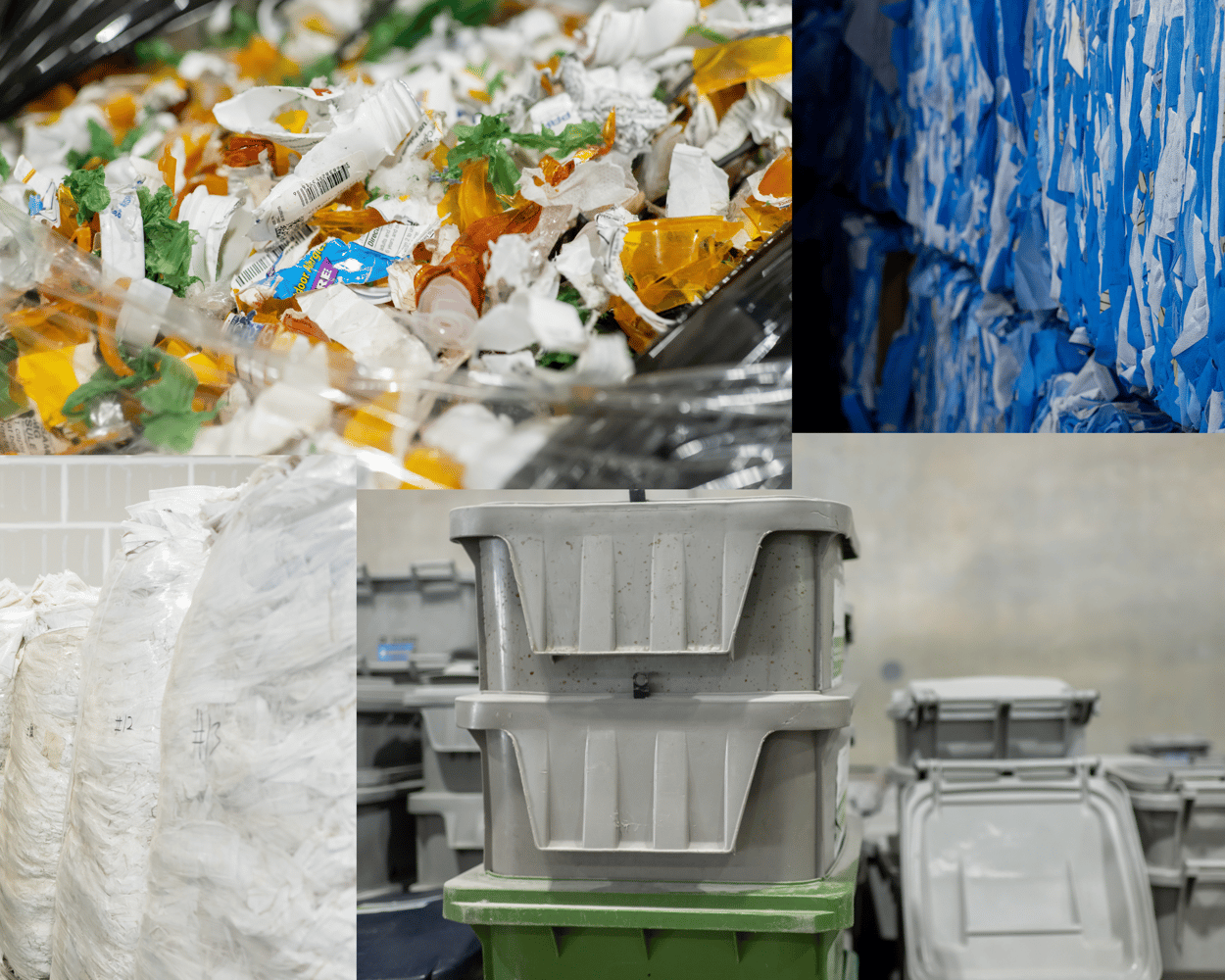 SIMPLE PROCESS = POWERFUL RESULTS
PSC Group is making a difference, our approach ensures that we are not just recycling plastics, but reshaping the future!
Click the plus signs (+) below to learn more about how PSC Group is revolutionizing plastics recycling.
We collect various types of post-consumer plastics including rigid platics, foam, and film.
Through our innovative methods, we shred, grind, or densify the collected plastics at scale, preparing them for their next chapter.
Our expertise lies in blending these transformed plastics to meet the feedstock requirements for chemical recycling applications.
We're proud to offer four cutting-edge film densifying technologies, catering to a wide spectrum of films at high throughput rates.
Our process not only supports chemical recycling but also mechanical recycling applications, minimizing waste destined for landfills and increasing value for our customers.
Plastic Trash Cans
Football Field Turf
Hospital Gowns
Prescription Pill Bottles
Seed Sacks
PEX Piping
Retail Film (wraps, bags, etc.)
Laundry Detergent Bottles