SAFE, EFFICIENT CLEANING DESIGNED TO MAXIMIZE OPERATING EFFICIENCY
PSC Group's highly trained Industrial Cleaning crews can safely clean a wide array of waste materials and residues to minimize downtime and maximize your operating efficiency. Our crews receive regular classroom instruction and hands-on training in the field as part of their ongoing training and development. PSC's embedded onsite cleaning crews work closely with your Operations and Maintenance teams to develop proactive cleaning schedules to minimize planned interruptions, while capably responding to unexpected "pop-up" needs with urgency.
Let PSC meet your industrial cleaning needs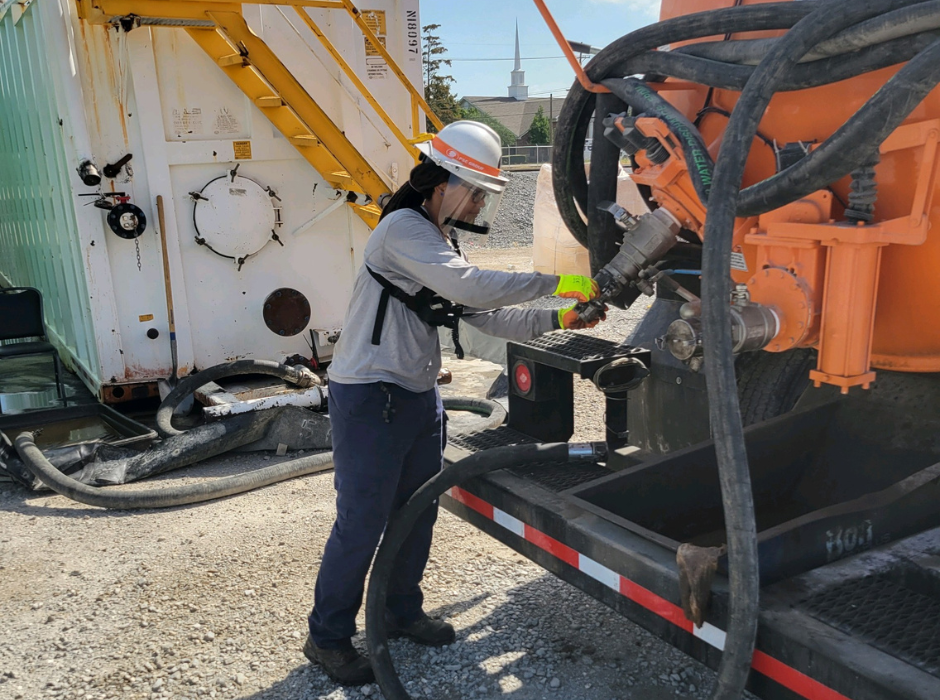 VACUUM TRUCKS
Our dedicated on-site fleet of vacuum trucks are capable of handling everything from water to thick sludge. Our crews work as an embedded part of your Operations and Maintenance teams to ensure the proactive and regular cleaning of your equipment. In addition to the planned cleaning jobs, PSC's Industrial Cleaning crews are ready to respond to the unexpected events that occur at your facility, day or night.
HYDROBLASTING

By harnessing the immense power of water, our crews and equipment have the know-how and capability to effectively clean at a variety of pressures. From low pressure surface cleaning and going all the way up to 40,000+ PSI, PSC Group's onsite crews can easily remove waste residues that hinder the effectiveness of your operating equipment.
Given the extreme pressures our equipment is capable of producing, safety is the foremost priority when hydroblasting. Leveraging our 70+ years of product handling and site logistics operations for the leading refining, petrochemical, and terminal companies in North America, PSC Group's Industrial Cleaning crews are trained to the highest standardsdecanting system efficiently separates water from pellets, allowing our crew to work longer at the job site without frequent trips for dumping.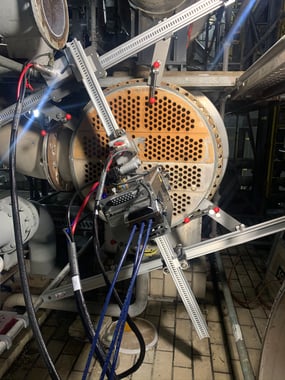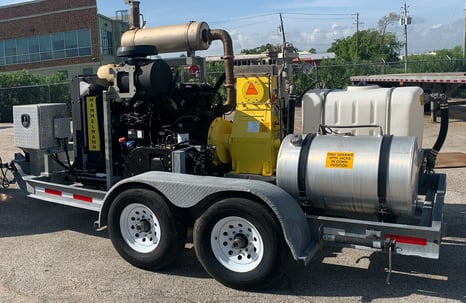 OTHER INDUSTRIAL CLEANING SERVICES
In addition to standard hydroblasting and vacuum services, PSC Group's dedicated Industrial Cleaning crews can also perform the following:
Filter Cleaning – leafs, socks, cartridges, etc.

Oil Skimming

Degumming

Tank-to-Tank Transfers

Washpad Work

Chemical Circulation & Rinsing

Custom Equipment Design