MINIMIZING PLASTIC WASTE AND PROTECTING THE ENVIRONMENT
PSC Group is committed to environmental protection in everything we do. As a partner of the Plastics Industry Association's Operation Clean Sweep® (OCS) program, we operate high dump vacuum trucks to efficiently retrieve industrial plastic pellets for reuse, preventing pollution, improving scrap quality for increased revenue from recycling and resale, and contributing to the circular economy.
We're proud to be the safest, most efficient provider of industrial vacuum truck services and scrap recycling services for the petrochemical industry in North America.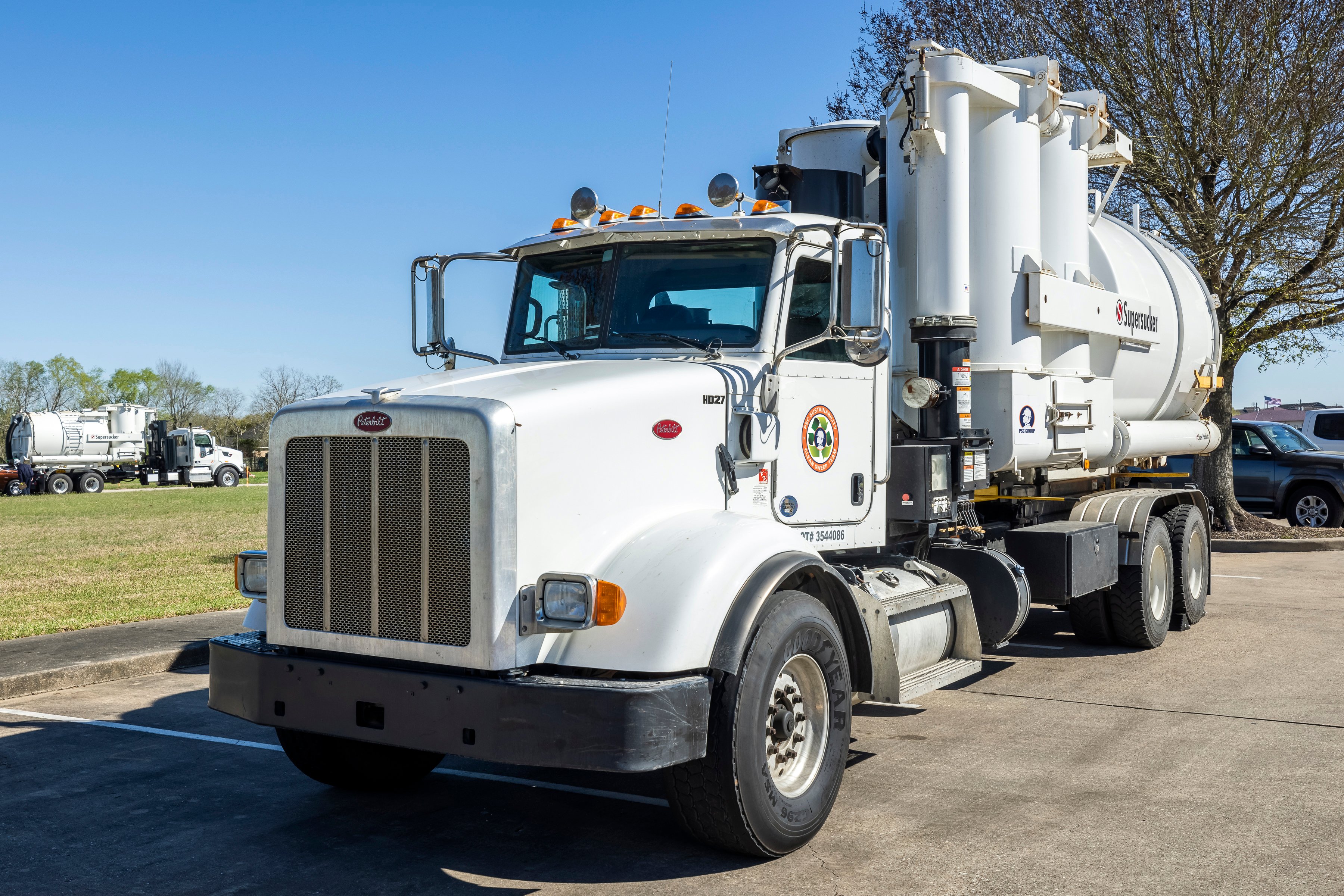 THE NEED TO SAFELY REMOVE PLASTIC PELLETS
The building blocks of most plastic products, plastic pellets or nurdles, are produced by petrochemical chemical companies and transported to manufacturing facilities where they are melted down and shaped into final products.
PSC Group can help you ensure that all plastic pellets make it into final products. Without the right plan, equipment, and personnel, plastic pellets can escape into the environment during production, loading, and transportation. If not properly harvested, these pellets can end up in soil or waterways, where they harm ecosystems and wildlife.
High dump industrial vacuum truck services
PSC Group harvests plastic pellets and scrap with minimal contamination and maintains their quality so they can be reused in scrap recycling services rather than allowing them to degrade and potentially being released into the environment. We operate at over 70% of the major U.S. petrochemical resin plants. Our advanced, high dump vacuum trucks retrieve more plastic pellets, enhance safety, increase productivity, and minimize waste. As part of structuring a comprehensive plan for you, PSC Group's on-site sustainability technicians can vacuum plastic scrap scattered along railroad tracks and even screen out impurities.
Our vacuum trucks maintain scrap quality during harvesting, allowing our clients to increase their revenue from industrial plastic recycling and resale, and contribute to the circular economy.
If you assembled a train of all the plastics railcars PSC Group loads in a year, the train would stretch from Los Angeles to New York. Call us to bring our unmatched scope, resources, and plant operating experience to your plastic waste concern.