THE OPERATIONS EXPERTISE YOU NEED.
THE PEACE OF MIND YOU DESERVE.
PSC Group leverages decades of experience to offer top-quality marine terminal operations and dock operations to waterfront facilities of all sizes from large, multi-berth refinery docks managed around the clock to smaller terminals staffed on-call.

We're responsible for the safe loading and unloading of 70,000 barges and ships a year at 110 docks and terminals, including some of the largest refineries in the US. Our deep expertise and highly trained personnel enable us to offer customized services to meet your every dock operation and oil terminal operation management need while lowering costs and delivering real business value.
OUR NEW CLIENTS SAVE AN AVERAGE OF 30% WORKING WITH US AS COMPARED TO OPERATING MARINE TERMINALS AND DOCKS WITH THEIR OWN PERSONNEL.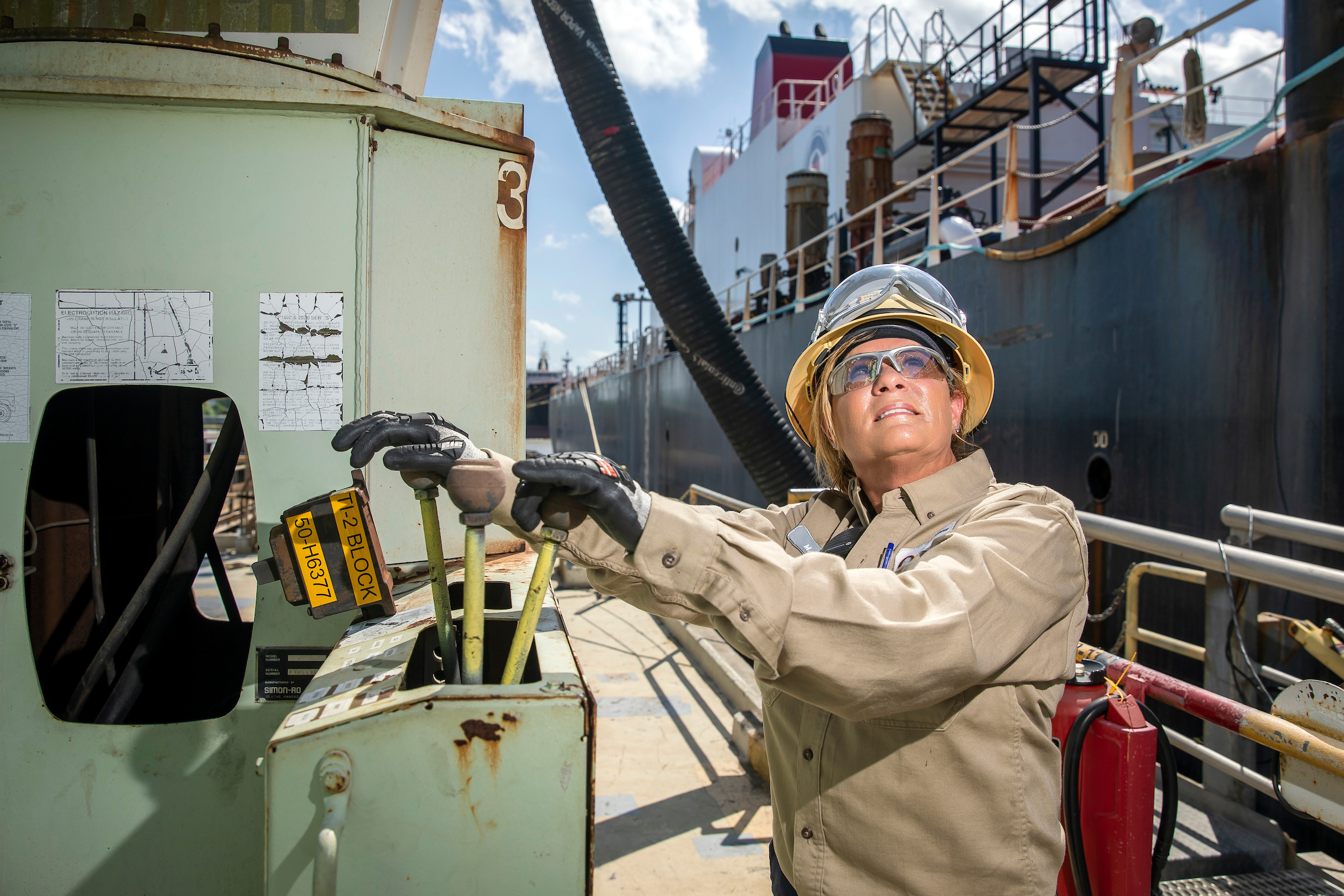 Seamless marine terminal operations
Operating a marine terminal is no easy task. Marine terminals and oil terminals are extremely complex ecosystems where oil, fuels, and petrochemical products are stored and transported. Oil, fuels, and petrochemical products are transported to and from the terminals through pipelines via marine tankers, ships, and barges.

PSC Group has been operating marine terminals since 1952, so we know the ins and outs of terminal operation from the big picture to the tiniest details. With our highly experienced teams on-site, you can rest assured that your marine terminal will be run safely and efficiently.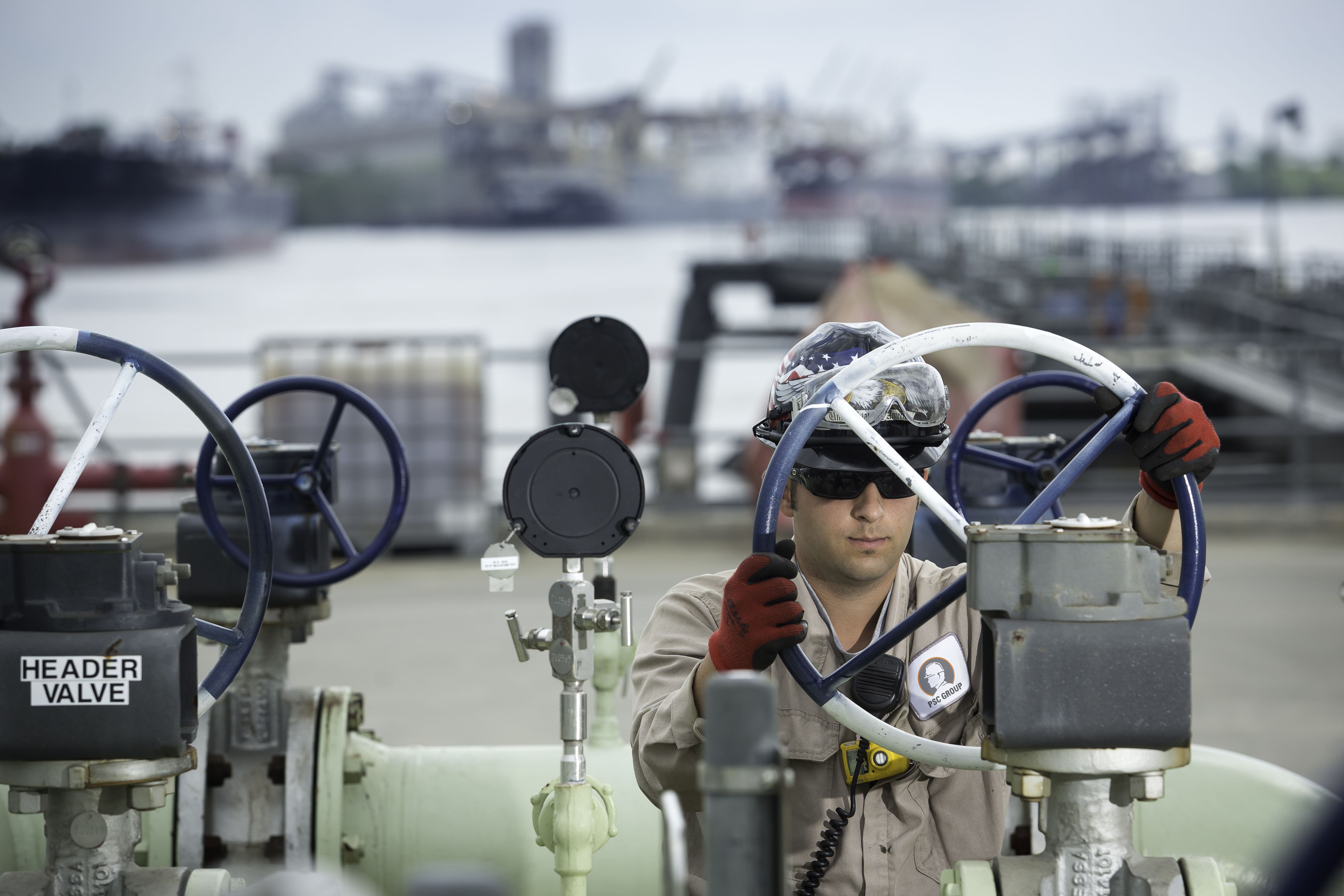 Environmental compliance in dock operations
Transferring oil and petroleum products is very risky. Even the smallest error can lead to significant environmental damage, regulatory issues, and negative headlines.

Since the consequences of error are so serious, marine transfer regulations for petroleum terminal operations are strictly regulated by the U.S. Coast Guard. Violations lead to fines, and damage to a company's reputation can be irreversible.

We leverage our knowledge and operating experience to safeguard the environment and protect our clients from reputation, regulatory, and legal issues. By delivering accident-free dock operations year after year, our customers can have peace of mind that we have this hazardous, mission-critical operation under control.

PSC is a two-time honorable mention winner of the Benkert Award, the Coast Guard's top honor for marine environmental protection, in recognition of our policies, procedures, and training standards for preventing spills to the water and other incidents.
Over the last 30 years, PSC Group has conducted more U.S. marine transfers of hazardous materials and oil products than any other company. Our work has contributed to a greater than 99% reduction in spills to the environment for the industry.
SHIPPED FROM PSC SITES EVERY YEAR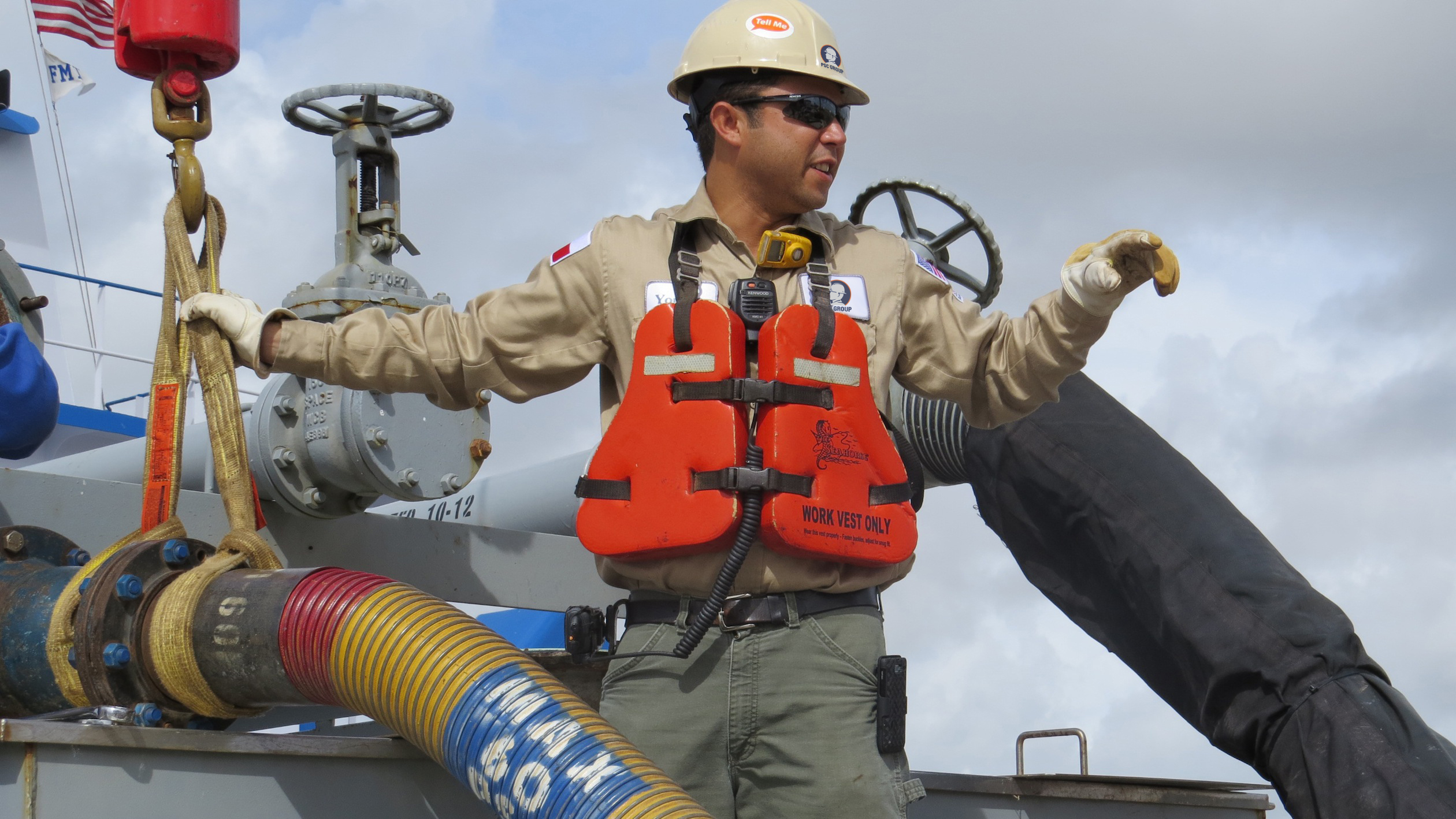 Top safety standards for oil terminal operations management
Oil, fuels, and petrochemical products are dangerous materials that must be properly handled to prevent injury to personnel and damage to dock property. All of our employees undergo best-in-class training that includes safety procedures developed through operating 110 leading dock facilities across more than 50 years. We make sure to give them all of the tools and knowledge they need to ensure that each dock operation is performed optimally and safely. The commitment to safety protects our employees —in 2020 only one minor injury was reported for every 500 employees working the entire year.
Get a quote for terminal or dock operations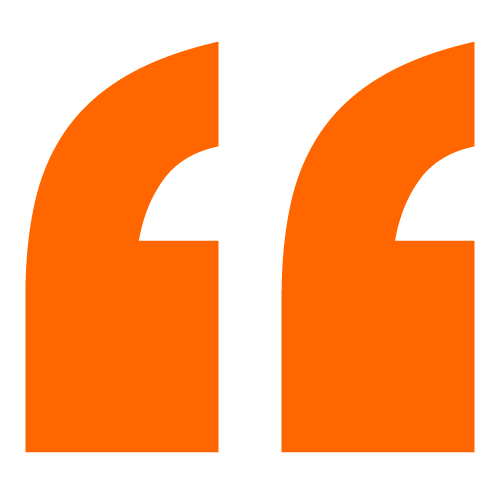 I wanted to thank PSC Group for all of the hard work that each of you put into making sure that we remain USCG compliant. It really helps during our Annual 154 facility audits, as well as during any USCG spot audits. The USCG inspectors commented on how well we maintain our facility and said everything was exactly what they needed to see and there were no issues