FULL TURNKEY RAIL SWITCHING SERVICES FOR INDUSTRIAL RAIL YARDS
PSC Group provides turnkey solutions for safe and efficient rail switching in some of the most challenging and complex sites throughout North America. We manage more than 75 rail switching sites using our own fleet of advanced locomotives and mobile railcar movers, proven safety methods, and highly skilled personnel. By working closely with our customers we tailor our services to their unique needs, utilizing over 80 locomotives, 30 mobile railcar movers (Trackmobiles and Shuttle Wagons), and more than 1,000 skilled employees to enhance safety, decrease cycle time, prevent derailments, and optimize railcar utilization.
Over the years, we have found that performing railcar switching alongside loading/unloading, railcar repair, and inspections, creates a safer and more efficient operating environment while simultaneously delivering considerable savings. By bundling these synergistic services together, we can provide the most value to our customers' operations.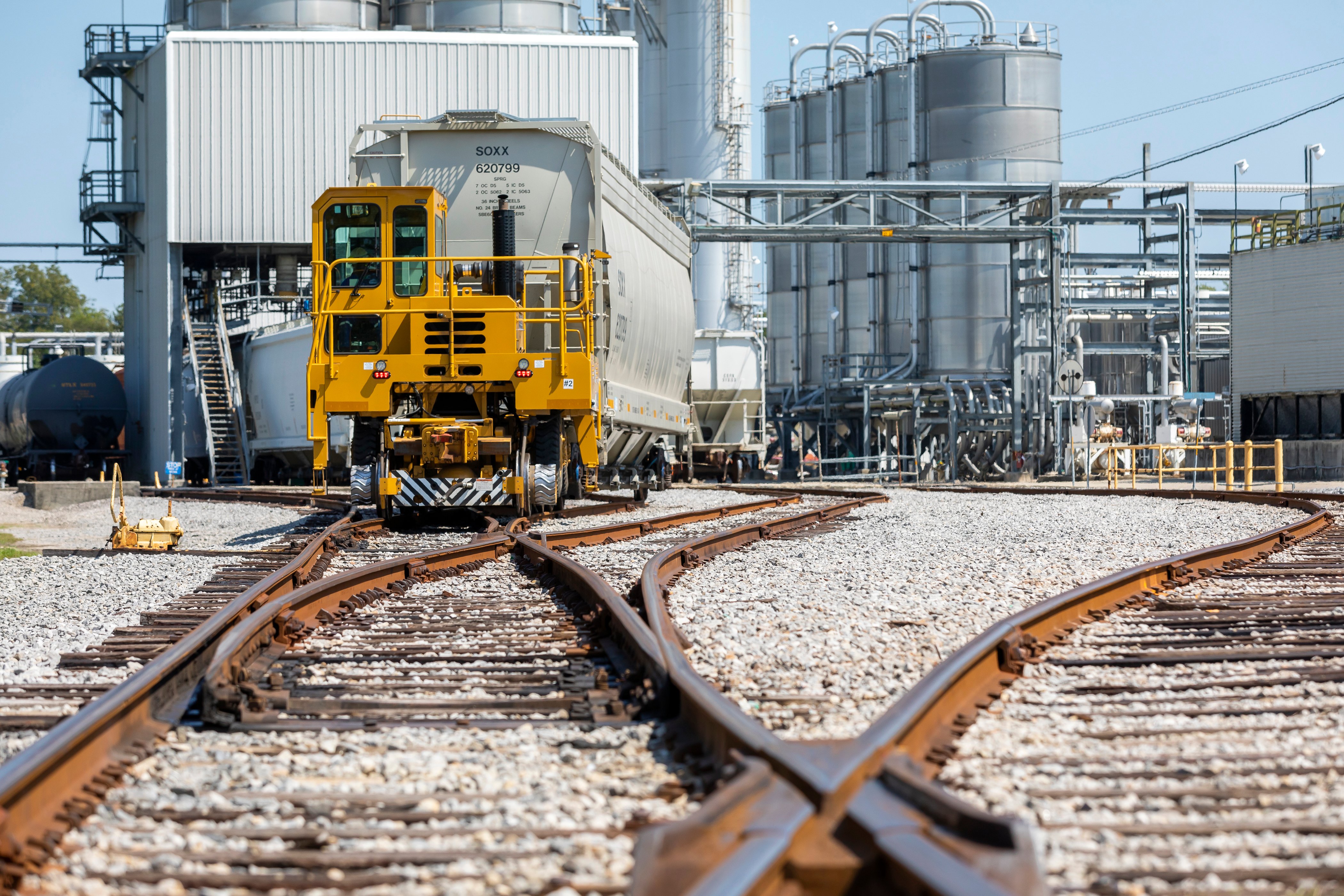 How railroad
switching works
Everything in the rail switching process has to be carefully executed to ensure seamless operations that prioritize safety and prevent delays, especially when the site requires multiple crews to operate simultaneously.
Upon arrival at your facility, PSC Group's rail switching crews break up and classify the inbound train and switch the railcars to the locations in your facility where they are needed next for inspection, cleaning, repair, loading, or storage. When it's time to load or unload, PSC Group spots the railcars and builds the outbound train for shipment to your customers. To move the cars within your facility, we use locomotives and mobile railcar movers, Trackmobiles, and Shuttle Wagons, tailored to the size and layout of your specific site.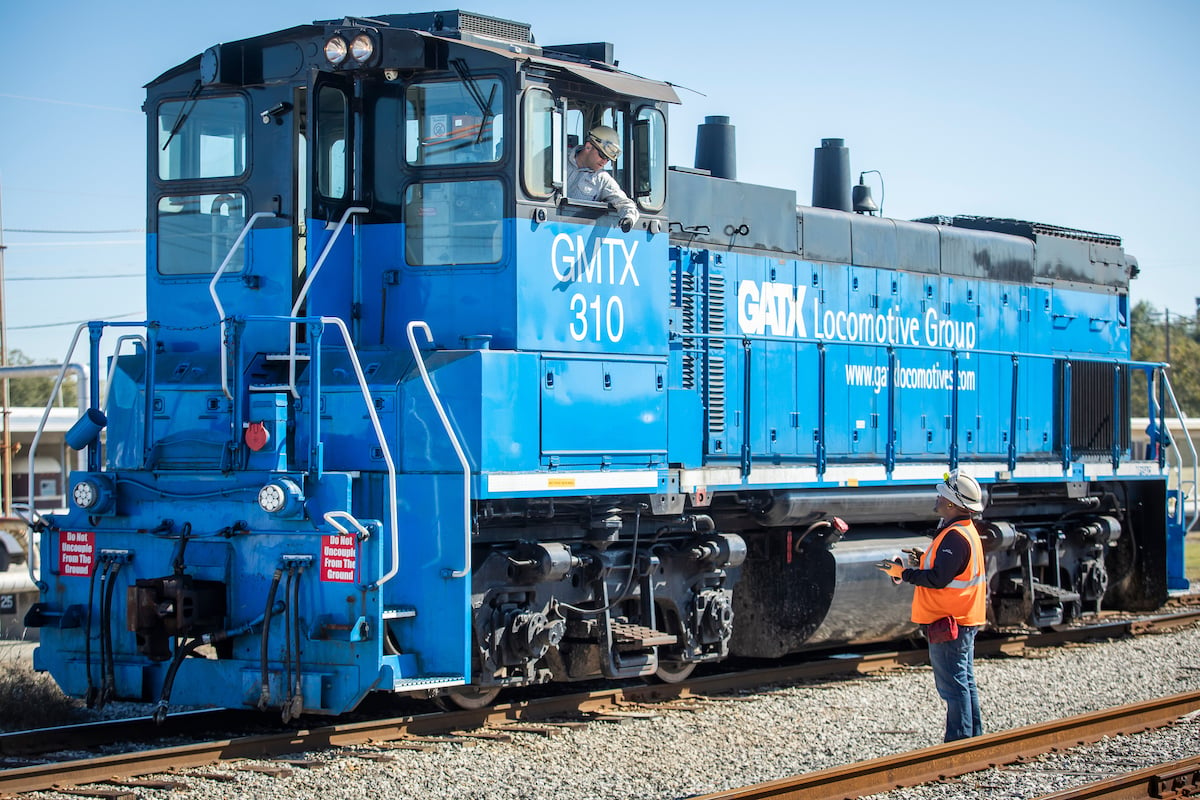 Rail switching
service teams
PSC Group's rail switching service teams generally consist of three employees: a locomotive engineer who operates the locomotive or railcar mover, and two switchmen who manage the movements, connecting and releasing the railcars. We cross-train personnel in all positions to ensure the highest operational awareness and knowledge on every switch.

Our teams also analyze your operation to optimize your track usage and rail switching plan, and significantly reduce total costs by preventing damages.
SAFE RAILROAD SWITCHING OPERATIONS
Railcar switching is extremely dangerous, especially inside the largest petrochemical and refining facilities. Each railcar can weigh 280,000 pounds, and a single train may include dozens of railcars. Since the enormous weight is usually in close proximity to personnel and critical processing equipment, there is simply no room for error.
PSC Group's in-house recruitment, training, and oversight program for rail switching operations has been developed and honed during over 50 years of activity in the field at more than 75 leading facilities. Our protocols leave nothing to chance—a switchman's every movement, the reflective clothing they wear, how they communicate on the radio, and how they couple and uncouple railcars, set and release hand brakes, and connect and disconnect air hoses are all determined by best practices, and carefully trained and regulated.
Additionally, through our Safety Innovation Team's efforts, PSC Group is developing and testing new technology to further enhance the safety of personnel involved in these critical operations. This investment reflects our commitment to Safety Ownership, one of PSC Group's core values: "We believe in looking out for each other, reporting and mitigating hazards, and working together to achieve incident-free performance."
We completed 2022 with a 0.21 Total Recordable Injury Rate, marking the fifth consecutive year with a rate under 0.3.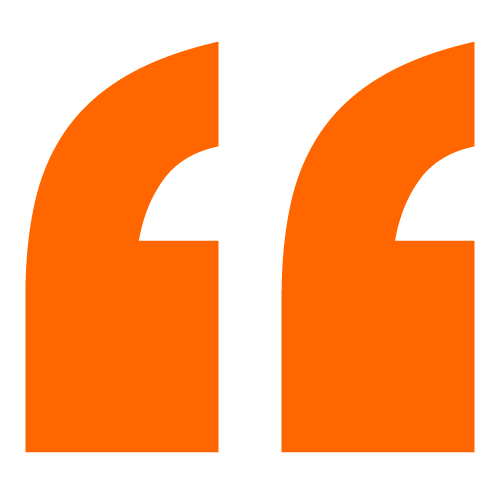 Thank you for your leadership and commitment to working safely every day. Milestones and records don't just happen. They are earned one hour and one job at a time. Your concern and focus for your people working safe is appreciated.
David. S, Channelview, TX