THE NATION'S FIRST, LARGEST, AND SAFEST SHORE TANKERMAN COMPANY
PSC Group has been leading the onshore tankerman industry for over 70 years, safely and efficiently transferring hazardous liquid cargos and gases onto barges across the waterways of the United States. Since our founding in 1952, we have developed unique expertise in the safe handling of all cargoes shipped in barges to and from petrochemical facilities and refineries. Averaging 34,000 barge transfers annually, you can rely on us to manage your critical operations from A to Z no matter where you're going.

MATERIALS HANDLED WITH OUR TANKERMAN SERVICES
PSC Group tankermen have decades of experience with all hazardous materials and oil products shipped via barges. Here are some examples.
ASPHALT
CRUDE OIL
RESIDUAL OIL
VGO
DIESEL
GASOLINE
JET FUEL
LUBE OIL
CAUSTIC SODA
CRESYLIC ACID
PHOSPHORIC
SULFURIC ACID
BUTADIENE
BUTANE
PROPANE
PROPYLENE
AROMATIC CONCENTRATE
BENZENE
CUMENE
NAPHTHA
ACETONE CYANOHYDRIN
ADIPONITRILE
ANILINE
PHENOL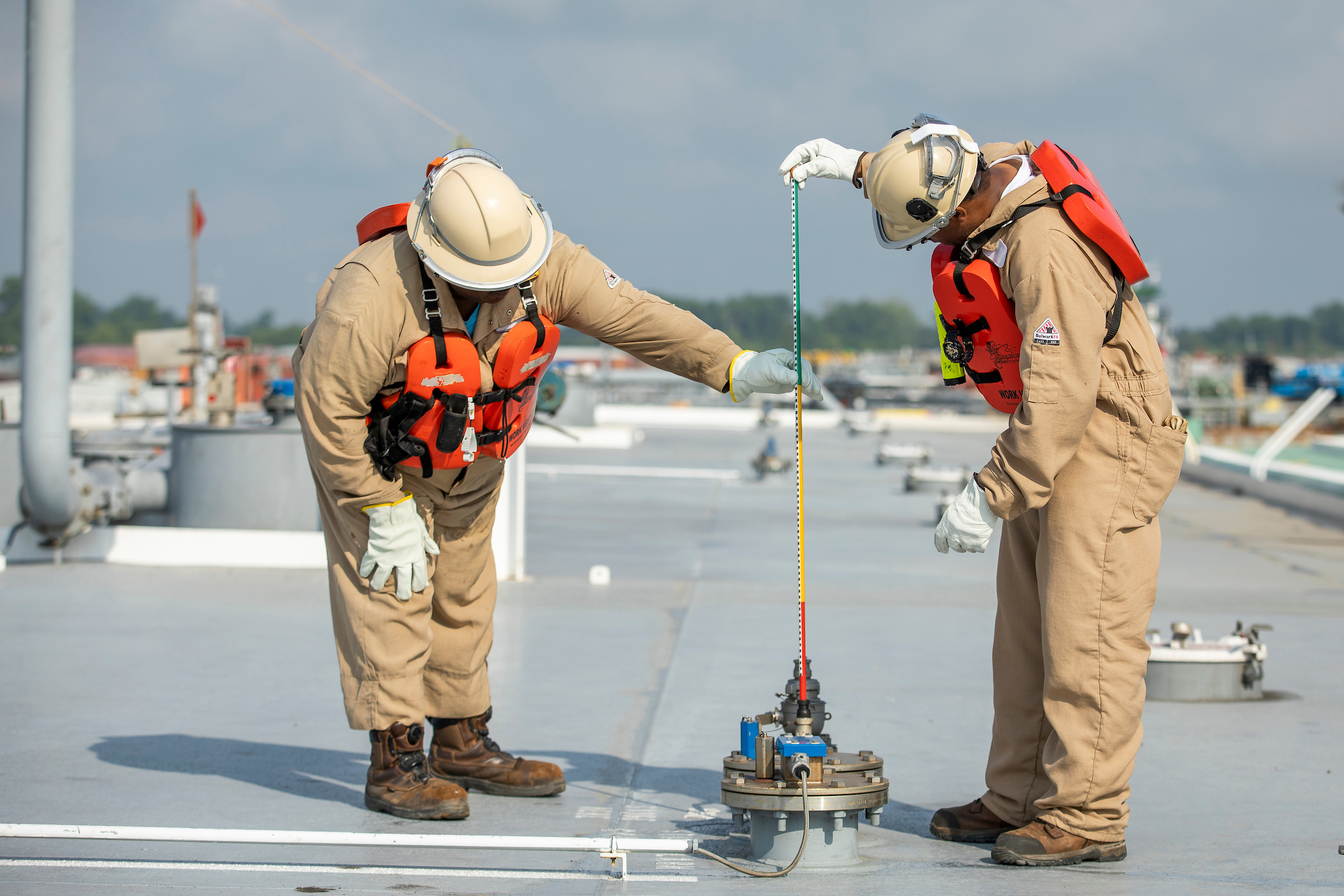 Committed to environmental protection and safety
Protecting the environment, our personnel, and our customers is always our top priority, and it shows. PSC is a two-time honorable mention winner of the Benkert Award, the U.S. Coast Guard's top honor for marine environmental protection, in recognition of our policies, procedures, and training standards for preventing spills to the water and other incidents.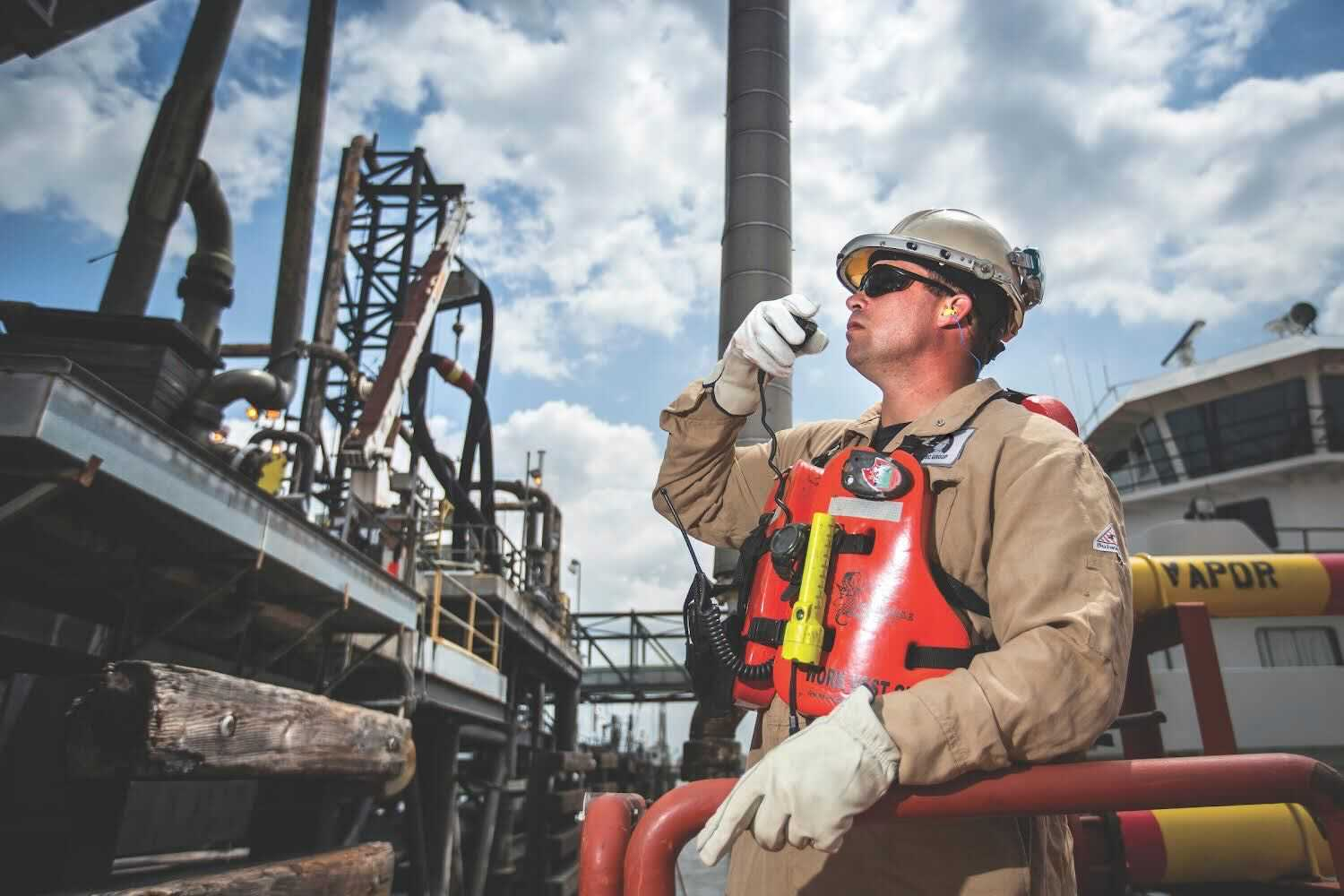 On-call tankerman services
Since 1952, PSC tankermen have served as the "Person in Charge" (PIC) on barge transfers involving every type of refined product, hazardous chemical, and liquefied gas moved on the U.S. inland waterways. With tankermen strategically located across all major waterways, PSC is uniquely positioned to provide the industry with unparalleled safety, coverage, and reliability. Our professional tankerman teams work on-call, ready to respond and handle any hazardous cargo wherever and whenever a barge arrives.
Need Tankerman services right away?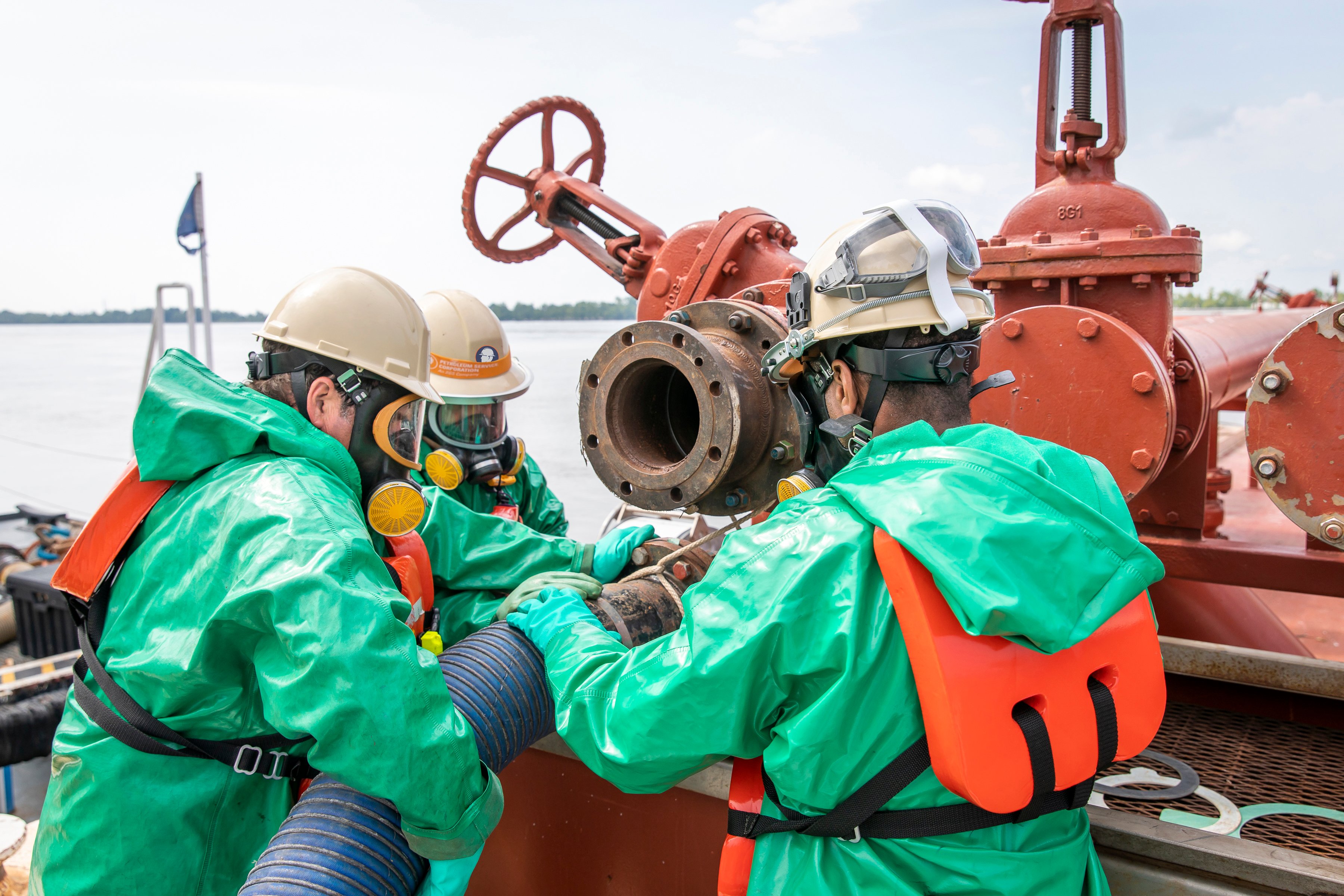 Tankerman training
Great tankerman operations depend on great tankermen. We created our own Tankerman Career Academy to meet industry demand and ensure that every one of our employees has received top-notch training. Our U.S. Coast Guard approved on-the-job training program includes one-on-one instruction by some of the best and most experienced tankermen in the industry.

We leave nothing to chance. Our tankerman training includes the handling of all classes of refined, chemical, and liquid gas cargoes, vapor recovery, firefighting, facility operations, and a full array of emergency responses. Our graduates are qualified to work as vessel tankermen and shoreside tankermen.

To date, the Tankerman Career Academy has produced 250+ shoreside tankermen, including several graduates who now serve in leadership roles within PSC.
To learn more or schedule a Tankerman now, call our 24/7/365 Dispatch Center at 1-844-441-1987.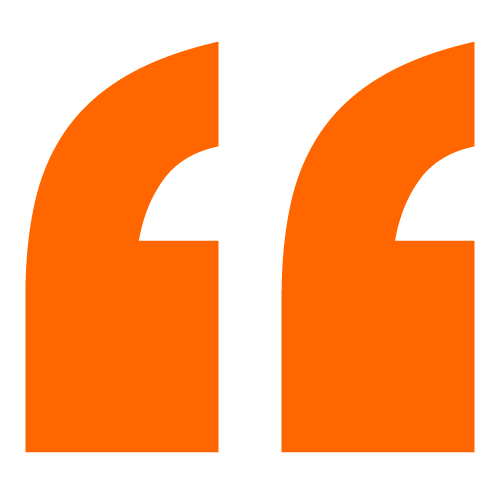 PSC Group's first tankermen were the pioneers who laid the foundation for our company's success, and the tankermen working for us today are continuing to lead the way in the finest maritime traditions of safety, quality and reliability.
Josh Dixon, PSC Group Vice President of Marine Operations